The Book of Lost Friends
by Lisa Wingate
As always, Lisa Wingate writes engaging historical fiction that wraps a fictional story around an obscure fact that deserves more attention.
"Lost Friends" advertisements were published in newspapers after the Civil War. These ads were submitted by former slaves hoping to locate their loved ones who had been sold.
Hannie's story is an odyssey that begins in 1875 Louisiana as she unwittingly joins her former master's daughters on their quest to prove who is the rightful owner to the estate. Benny is a teacher in 1987 Augustine, Louisiana who is searching for a way to survive her first year teaching English to students who provide challenges at every turn. Each story is engrossing and I was reluctant to leave each character to return to the other at the end of each chapter.
The two stories tie together beautifully and the reader is left wanting to know more about the "Lost Friends." Excellent resources for further reading are provided at the end of the book.
Another winner from Lisa Wingate. 5-stars
Thank you to NetGalley and the publisher for this eARC in return for an un-biased review.
A Year at Brandywine Cottage: Six Seasons of Beauty, Bounty, and Blooms
by David L. Culp
I felt like this was a love letter to the author's garden. It read like a journal of a year's activity in the garden with additions of recipes, in-depth studies of some of the plants and their varieties, and beautiful photos.
This book is specific to the author's climate and region and not everyone will be able to use every bit of advice. Who cares! When I visit gardens, I marvel at the design and diversity. I do not expect to replicate it at home.
This is the kind of book I like to have during rainy days, hot afternoons, frosty mornings and lazy weekends. It is best enjoyed a few chapters at a time. It is inspirational and lovely and reminds me why I love to garden.
Fans of Dulcy Mahar and Margaret Roach will want to add this to their bookshelves.
Thank you to NetGalley and Timber Press for this eARC in return for an un-biased review.
The Splendid and the Vile
by Erik Larson
Erik Larson does it again! This author is on my must-read list and has never left. His books are consistently engrossing, well-researched, and intriguing.
Winston Churchill has been a conundrum to me. Most know of his exalted status because of his leadership during WWII. This is also the man whose policies led to the Bengal Famine in India which resulted in more than 3 million deaths from starvation. He was also a romantic as I learned upon a visit to Blenheim Palace and marveled at the folly in which he proposed to his wife. There are many sides to this man.
Erik Larson focuses on Churchill's life, decisions, and family during the first year of WWII. It was fascinating to learn about his decision-making and his respect for his wife's thoughts on matters. In typical Larson fashion, there are many details many/most readers will discover for the first time, and his research backs up his writing. This book will appeal to Larson's fans, WWII readers, or anyone with an interest in Churchill.
Thank you to NetGalley and the publisher for an eARC in exchange for my unbiased view.
Running with Sherman
by Christopher McDougall
This was a wonderful read. As a fan of donkeys and running, this book was written just for me, but others will love it as well. It is a human interest story that weaves through the lives of all of the people who helped Christopher and Sherman prepare for the race in Colorado. The drama and asides throughout the book were engaging and kept the narrative moving. If this was fiction, it would be unbelievable, but it is non-fiction and it is excellent.
Thank you to NetGalley and the publisher for an eARC in exchange for an unbiased review.
The Vineyards of Champagne
by Juliet Blackwell
I love historical fiction, especially WWI and WWII. I visited Reims and when I had the opportunity to read this novel set in Reims, I jumped at it. I always hope to get some education with my historical fiction and this book did provide a bit of insight. I did not know that the occupants of the Champagne region lived in caves during WWI, nor did I know about the "marraines de guerre" or godmothers of war who corresponded with soldiers throughout the war. Other than those two gems, there was no new information for me.
The story unfolded in two time periods. The WWI time period was told through a mix of letters written then (and read either then or in present day) and through character narratives. It was disjointed and did not make for a smooth or engrossing story. The present day portion of the story was a string of romance novel tropes with all of the "twists" being totally predictable. At times, the dialogue was trite to the point of distracting. I did not care for the main character, Rosalyn and at times, I just wanted to slap her.
If you do not know much about WWI and are a fan of traditional romance novels, you will find a lot to love here. I wanted to love this book, but it was just okay, but not a stellar read for me.
Thank you to NetGalley and the publisher for the eARC in exchange for an unbiased review.
The Tenant
by Katrine Engberg
I really wanted to like this book. As a fan of other Nordic crime dramas (TV and print) such as: The Killing, The Chestnut Man, and Dicte, I was hoping a suspenseful story with intriguing characters. This one had neither. The premise was unusual, but the pacing of the story was slow and choppy. I didn't care about the characters and the writing was odd. I assume something was lost in translation.
Some sample quotes:
"And since the joint was just a loogie away..."
"Their shoe soles stuck to the clingy linoleum flooring making their footsteps sound like a symphony of agitated plungers" (Okay, that one was funny.)
"...Clausen exhaled audibly through his nose so that a hair that had escaped the trimmer flapped in the breeze."
"Larsen turned on his heel and marched away in a cloud of rage and expensive aftershave."
"He didn't seem like he could care less"
"Tell me, are we in the middle of some fucking crime novel, or what?"
If you are a die-hard fan of Nordic crime, and have exhausted the other, finer options, this one will do. It just isn't the best.
Thank you to NetGalley and the publisher for the eARC in exchange for an unbiased review.

You're Not Listening
by Kate Murphy
Too many years ago to mention, I wrote a research paper in college about listening. The premise was that people did not value, and were not good at that portion of the communication process. There wasn't much research then and it is still an overlooked skill today. Kate Murphy seeks to change that.
This well-researched book is extremely relevant today and is a must-read. "The ability to listen to anyone has been replaced by the capacity to shut out everyone, particularly those who disagree with us or don't get to the point fast enough." Not only are we not listening to each other, we are choosing to not even hear each other!
MRI studies have shown that close friends and family members who listen closely to each other have brains that process stimuli and messages the same way. When we say we are like-minded, it turns out we really are!
Unfortunately, we hear much more quickly than we speak. Many people who listen to podcasts and audiobooks are setting the playback speeds at up to 2 times the recorded rate. Listening at this speed denies the reader the ability to hear emotions and nuances in the story and they develop an inability to pay attention to people speaking at a normal pace.
My favorite quote was from scholar Ronald Sharp, "You're welcoming another person's words and feelings into your consciousness. You are allowing that person to cross over the threshold and take up residence in your world." Wow.
There was so much to learn and savor in this book. As we become digitally connected, we are losing our true inter-connectivity. This book provides an antidote to the former. I highly recommend.
Thank you to NetGalley and Celadon books for and eARC in return for an unbiased review.
Before and After
by Lisa Wingate and Judy Christie
I loved Before We Were Yours and was haunted by the story. When I learned stories of the actual survivors of Georgia Tann's Tennessee Children's Home Society were to be told by Lisa Wingate, I jumped at the chance to read the stories.
You must read Before We Were Yours before reading this book for it to have the impact and meaning it deserves. When you finish Before We Were Yours, you will want to know more. The author and Judy Christie joined forces to tell the stories children who survived this nightmare. There were successful adoptions, if you could call them that. The author did not dwell on the negative and salacious details, but the trauma experienced by many of the survivors (and their children) was described with respect and fairness.
The horror of having children illegally taken from poor mothers without explanation or legal recourse, and no or false documentation for prevention of reunification is a nightmare that is not isolated in our history. The trauma inflicted on both the parents and the children reverberated for generations. This is a powerful book told through excellent writing and it is as relevant today as it was during Georgia Tann's time. Monsters still exist.
Thank you to NetGalley and the publisher for the eARC of this book for an unbiased review.
The Remarkable Life of the Skin
by Monty Lyman
I love books that make science accessible for everyone.
Skin. I have a love/hate relationship with mine. Fair, freckly, age spotty, wrinkly, dry...what's to love? Turns out, EVERYTHING! The senses at our fingertips, the ability to defend us from pathogens, thin as paper on our eyelids and thick as paperboard on our feet, a living breathing organ that makes quality life possible.
If you are a fan of Mary Roach and Bill Bryson, you are in for a treat. Mr. Lyman takes the reader on a fascinating guided exploration of our biggest organ. I found it fascinating. Highly recommend.
Thank you to Penguin Random House and NetGalley for the eARC in exchange for an unbiased review.
Gut
By Giulia Enders
I love accessible science reads, especially ones about our bodies. Mary Roach, Bill Bryson, and now Giulia Enders.
There is so little we truly know about our bodies function. What is the purpose of the appendix? Why does our stomach twist in knots when we are nervous? What are all those bacteria doing there and how do we keep the good ones thriving while knocking out the bad ones? How does how you are born influence your immune system? There is so much to learn. This book is a good place to start.
Mobituaries
By Mo Rocca
I have been watching CBS Sunday Morning since the Charles Kuralt era and I love the Mo Rocca segments. His journalistic style comes through loud and clear in this book. In fact, as I was reading, I could hear his voice. He not only memorializes famous people, but he includes inanimate objects and eras.
There are so many fascinating bits of trivia, that I knew I was driving my husband slightly batty with constant interruptions of "Did you know..." and "Listen to this..." Some of the bits are familiar to me (but I am into this kind of stuff, so it may be new to others).
Rethinking Mount Rushmore, Puerto Rican dictators influencing baseball, and disco. Ethel Merman disco. You will want to read this with the web at your fingertips. Fun, funny, and informative.
Thanks to NetGalley and the publisher for an eARC in exchange for an unbiased review.
Where the Light Enters
By Sara Donati
I have mixed feelings about this book.
Where the Light Enters was described as a story about two female surgeons in Brooklyn during the late 1800s and an engrossing murder mystery that is being investigated by one of the surgeon's detective husband. Ground-breaking surgeons, early Brooklyn, and a murder mystery...a trifecta of interest for me...only it wasn't.
The murder mystery was intriguing, but the author would meander away from the topic for ages, returning just in time to give me hope of more details and thus keep reading. There were so many characters to follow and drawn out social and irrelevant details that my interest kept wandering. I did not realize it was an epic and a sequel and that explains the lack of initial character development. I didn't learn key descriptions until nearly two-thirds of the way through the book. One thing about a Kindle is unless you look for it, you don't realize how long a book actually is. I trudged through this (600+) page book in hopes of solving the mystery which wrapped up intensely at the very end of the book.
The writing was good, the mystery was interesting, but the social filler left me flat, I think had I read the first book before this, I may have been more prepared for the experience. 3 1/2 stars.
Thanks to the NetGalley and the publisher for the eARC in exchange for an unbiased review.
The Body
by Bill Bryson
Oh Bill Bryson, how I do love your writing! I have been a fan since reading "A Short History of Nearly Everything". My husband and I were so into this book and the discussions it inspired, that we read it together at the dining room table, only turning the page when the other was ready. I recommend reading Bryson's books this way, or you can drive others in the room crazy, through repeated interjections of, "Wow! Did you know....?!" This book is no exception.
In his typical approachable style, Bryson takes facts, trivia, and gossipy asides and weaves them together into page-turning books. The Body takes the reader on a journey through the body's smallest parts (DNA, bacteria, cells) to its largest features (skin, bones, intestines).
As I am a prolific consumer of health material, many of the larger points were not new to me. It was the back story that I found quite often to be revelatory. I love the books by Mary Roach and Mr. Bryson referenced her works a few times. In my opinion, her body books surpassed "The Body", but mainly because she took one function and thoroughly investigated it. This book felt a bit rushed in sections. The reproductive section seemed especially light. Was the author embarrassed or running out of time?
Despite the very few shortcomings, I enjoyed this book and recommend it - and all of Bryson's earlier works, too!
Thank you to NetGalley and the publisher for the eARC in exchange for an unbiased review.
Nature's Best Hope
by Douglas W. Tallamy
I read the author's earlier book,
Bringing Nature Home
, about the importance of native plants in the garden, so I was excited to read his latest book on the topic.
In this book, Tallamy continues his efforts to change how we view our private and public spaces by creating "Homegrown National Parks". According to the author 83% of the US is privately owned. Conservation must happen on private property.
Unfortunately, the Endangered Species Act has quite often resulted in pre-emptive habitat destruction to protect property rights. As a plant or animal is considered threatened, many homeowners destroy the habitat, just in case they will be restricted at a later date. Tallamy states that this and the flaw of focusing on saving a single species rather than the ecosystem that supports the at-risk are major drawbacks of the ESA. While protecting isolated pockets of habitat is worthwhile, without connected corridors across private lands, species will continue to struggle to survive. If most landowners do a little to bring back natives, overall we can have a dramatic impact.
The book starts by sharing interesting findings of two preeminent scientists - Aldo Leopold and E.O. Wilson - which is interesting. He continues by writing about how human impacts have contribute to lack of habitat and diversity of our once robust ecosystem. I began to tire of the gloom and doom by the time he finally began to share his idea for recovery. I do wish he had focused on the "best hope" earlier and in more detail. Less-committed readers may not get to the part where a rescue is possible.
I did enjoy the book and will be looking for additional ways to make my yard part of the "Homegrown National Park" system. I hope others will find their way through the dark to get to the ray of hope in the end.
I received an eARC from #Netgalley and #Timberpress for my unbiased opinion of #naturesbesthope
Vegan Everything
by Nadine Horn and Yorg Mayer
If you are vegan or vegetarian, or like really good food loaded with flavor from herbs and spices, this book is for you. This is a vegan cookbook that does not profess to be gluten-free. If that is your thing, look elsewhere.
I love cookbooks that provide a photo for every recipe. This book does that and the photos are gorgeous! I enjoy cooking, but I prefer to not spend hours in the kitchen. The recipes are varied and there are some ideas for quick and easy meals. If you are creative, you can simplify some of the other more labor-intensive recipes.
I have a pretty well-stocked pantry and spice cupboard, so I have many of the required ingredients. If you are new to cooking or a vegan diet, you will need to stock your shelves or adapt the recipes since each recipe seems to have at least one uncommon ingredient.. This could be frustrating to beginners or to cooks who like to pick up a recipe and start cooking without having to plan every detail in advance.
Many of the recipes represent foods from around the world. I appreciate the variety and creativity. Recipe chapters include: breakfasts, snacks, quick dishes, one-pot , entertaiing, breads, dips, and sweets. A versatile selection to cover anything you might be hungry for. The recipes uses measurements in cups or gram weights which is helpful.
This book would be a nice addition to any vegetarian/vegan cook's collection.
Thank you to NetGalley and The Experiment Publishing for this eARC in exchange for an unbiased review.
Whole Food Cooking Every Day: Transform the Way You Eat with 250 Vegetarian Recipes Free of Gluten, Dairy and Refined Sugar
by Amy Chaplin
This book is a great resource for anyone wishing to prepare more whole foods. Each chapter gives one basic, core recipe and then follows with many ways to adapt the recipe suitable for your dietary needs. If you want a book completely vegan and gluten-free, this is not your book...but I must say, you would be missing an opportunity to try some delicious recipes.
The first chapter was all about "Chia Bircher Bowls" which are breakfast puddings. Yummy! The gluten-free bread chapter had photos of breads in many colors. They looked very dense and I know that makes for an atypical loaf, but I find dense, flavorful breads to be delicious. About 20 pages are devoted to creating your own nut or seed milks. I used to make my own soy milk via machine, and I know I am too lazy for this, but I am sure it will be popular with many readers.
There are chapters on compotes, beans (including pressure cooking options), myriad vegetable recipes, fermenting, dressings and sauces, what to do with tempeh, cauliflower bakes, crackers, desserts, granola, and waffles. She concludes with how to stock a pantry, necessary utensils and resources for purchasing ingredients and tools.
I love that the recipes include measurements in cups, ounces, and grams so they fit any preferred method for cooking. Also included are informational boxes that highlight additional information or tips. The photos are gorgeous and will inspire the reader. (Recipe books without photos are non-starters for me.)
For much of the 1990s I was a vegan. Then after a long trip to Alaska, I added fish back to my diet.
Now, I am primarily a vegetarian with a seafood exception about twice a month. I thought I knew a lot about whole food cooking, but this book taught me some new recipes that I will be using regularly.
I would have liked more meal recipes. The ones that are present are creative and appealing. In my opinion, there were too many pages devoted to sauces, dressings, crackers, and milks and breakfast foods. If you are a whole-foods devotee with an eye to making everything yourself, this is your book. If you are a dabbler, you will enjoy parts of the book and that in itself may be enough.
Thank you to NetGalley and Artisan Books for the eARC in exchange for an unbiased review.
#WholeFoodCookingEveryDay #NetGalley
The Dutch House
by Ann Patchett
This is the story of the lives of brother and sister who are displaced from their family home when their father dies and leaves everything to his new bride and her daughters. Over the years they revisit the neighborhood to observe the home and reminisce and connect.
I know Ann Patchett has a large following and so I was excited to read one of her books. Her writing is excellent but her storytelling felt flat. The characters were interesting, but not compelling. The story just meandered without much suspense or drama. That being said, when I set down my Kindle, I did want to return to see where the story was going to go. It just didn't go very far.
I didn't dislike the book, but I didn't love it either. I will try another of her books someday. Maybe it was just this book, or maybe it was just me. 3.25 stars if I could.
Thank you to Net Galley and Harper Collins for the eARC in exchange for an unbiased review.
#DutchHouse #NetGalley #HarperCollins #AnnPatchett
Emily Dickindson's Gardening Life: The Plants and Places That Inspired the Iconic Poet
by Marta McDowell
I will say that I am not a huge poetry fan, but I am a gardener who loves a good story. Marta McDowell's book, Beatrix Potter's Gardening Life, roped me in as a fan for life, so I was excited to receive an advanced reader copy of this book about Emily Dickinson.
Her research is thorough and she intertwines the author's life, writings, and gardens beautifully. As the book is dividend among the seasons, I would prefer to read it in multiple sittings, perhaps with rain and a cup of tea, or on the patio with a lemonade. The plant index at the end is very useful in bringing some of Ms Dickinson's garden sensibilities to one's own garden.
I was unfamiliar with the concept of a "herbarium" before reading this book. It is a user-created book in which one presses plants and gives information about the plant. Quite often, Ms Dickinson would share pressed plants and a poem with friends and relatives. Sometimes I think of all we miss by corresponding only virtually.
Devotees of both Emily Dickinson and gardens will swoon over this wonderful read.
Thanks to Timber Press and NetGalley for the eARC in return for an unbiased review.
#EmilyDickinsonsGardeningLife #NetGalley
The Chestnut Man
by Soren Sveistrup
Oh man. This was a thrilling read from the first chapter through to the end.
I loved "The Killing" series, so when I saw this book was from the screenwriter, I couldn't wait to dive in. I was not disappointed. Set in Denmark,
The Chestnut Man
is the story of the hunt for a serial killer. The writing is excellent. It is one of those reads where you want to fly through it because the suspense is killing you, but you want to savor it, so that you don't miss the details and you really don't want it to end.
It is rather gruesome in a couple of spots, but those spots are brief. This was a fantastic binge read.
Okay, Soren Sveistrup, I am ready for your next book.
Thank you to #NetGalley and #HarperCollins for an eARC of this book for an unbiased review.
#TheKilling #TheChestnutMan #SorenSveistrup
Madam Fourcade's Secret War
by Lynne Olson was a gripping read about the French Resistance during World War II. The Alliance was a network of more than 3,000 French civilians who risked their lives to provide intelligence to MI6. At the beginning of WWII, MI6 did not have a presence in France. De Gaulle's operatives were not interested in the information being gathered by the Alliance, but MI6 was thrilled to get this information. The partnership that was formed was instrumental in so many ways.
Finallly, we get to read of the heroism of many women and of the French during WWII. Although Madame Fourcade is the focus of this book, the section about Jeannie Rousseau absolutely blew me away.
If you have the slightest interest in WWII, or are interested in women's history, this is a must read. There so many individuals covered in this book and the author does an excellent job of reminding the reader who they are so as to not become confused.
My interest in the story of women and their participation in the French Resistance began with the movie "Female Agents" (Les femmes de l'ombre) which was available from Kanopy streaming via my public library. This movie told the story of Nancy Wake -aka The White Mouse. I then had to read her biography - Nancy Wake - available from Cloud Library. Then along came Madame Fourcade's Secret War. I have yet to tire of these stories of brave women who changed the course of history during WWII.
A Way to Garden by Margaret Roach is a revised edition of the earlier work from 1998. This book includes updated resources and web addresses.



I love, love, love this book. I read it in a few days and just basked in the author's beautiful use of language and glorious accompanying photographs. The book is written in bi-monthly chunks that gardeners can use to plan, guide, or just enjoy. I would recommend reading it in sections rather than in a day or two as there is so much wonderful advice to implement throughout the year.
Although the author's garden is expansive and located in the northeast, I am able to apply much of her wisdom in my PNW postage stamp garden. I would give this book 10 stars out of 5. It is a must have.
I received this eARC from #netgalley and #timberpress for an unbiased review.
The Planthunter: Truth, Beauty, Chaos, and Plants
by Georgina Reid was an interesting read, but not what I was anticipating. More gardener biography/essay/philosophy than gardening and plants. Also, most gardens were in Australia, a few were in New Zealand or California. Definitely not my home climate, but interesting.
The essays focused on different types of gardens and the gardeners who created them. Each with a different mission or purpose and a very different result. Gardens included: indoor, urban, rental, massive, and air. The gardeners themselves had interesting stories and reasons for creating their particular garden. Those interests ranged from music, urban renewal, health, insect habitat, family traditions to heirloom seeds and more.
There is an "Earth Mother" take on gardening evident in this book that feels a bit preachy at times, but I think anytime we reflect on why we embrace a passion, we tend to wax evangelical in our narrative. The quotes at the beginning of the book leave no doubt as to where the reader is headed, so if the reader is surprised by the content, oh well.
I would like to have seen more panoramic/wide shots of each of the gardens. many of the accompanying photos focus on a plant or vignette. Some essays have minimal photography.
For me, the takeaway of the book is, "Why does one garden?" Reading the philosophies of others has lead me to think about my own purpose for gardening. I hope this defined purpose will result in a more cohesive garden and maybe fewer plant/landscape mistakes.
Thank you to #netgalley and #timberpress for an ARC ebook in exchange for an unbiased review.
Creating Sanctuary
by Jessi Bloom
This may be the most expensive book I have ever read....it made me want to sell my house and buy a new one with a much bigger yard so I could create many of the spaces from the book!
This book is broad in its scope. It includes; sacred spaces, plant-based medicine, daily practices to achieve happiness and well being to name a few. Each of these topics is thoughtfully presented; not just a brief overview, but nicely detailed. The author also provides information about medicinal plants, salves, teas, bath soaks, and more. Her advice on self-care and creating daily practices and rituals is very inspirational.
One part that was a bit vague was the caveat about plant toxicity in higher doses. When recommending teas and tinctures, more specificity on toxicity would be helpful.
The photographs and illustrations are lovely. This is 238 pages of bliss!
Thank you to NetGalley and Timber Press for the eARC for my unbiased review.
#creatingsanctuary #netgalley #timberpress
The Last Year of the War
by Susan Meissner
This was an enjoyable read about Elise Sontag, a young German-American teenager whose family is sent to an internment camp during WWII. I have read many internment camp books about Japanese-Americans, but this is a first.
At the camp, Elise befriends Mariko, a Japanese-American from L.A. Their friendship helps them cope with the challenges of being taken from all they knew and having to adapt to life in confinement and the effects on the members of the family. The book respectfully shares the cultural differences and the shared experience. Meissner's telling of the story brings many new details I had not know before about life in the interment camps.
The story is told from Elise's perspective which makes it appropriate for young adults, while it is still interesting for adult readers. I strongly recommend this book.
Thank you to #netgalley and #berkleypublishinggroup for an eARC in exchange for providing an unbiased review.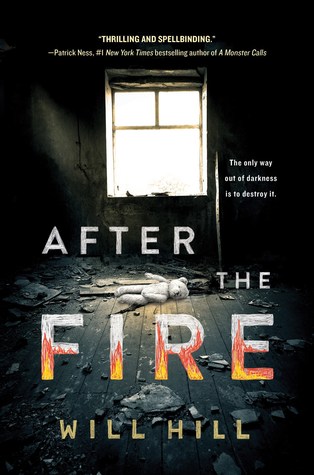 After the Fire
by Will Hill
Have you ever wondered how people end up joining extremist religious cults? How are they drawn in and why do they stay? What is life really like? During a visit to the Newseum in New York City, author Will Hill, discovers a wall of newspapers covering the story of the 1993 U.S. Government 'raid on the Branch Davidian compound led by David Koresh (commonly known as the Waco siege). Hill's interest in this siege and in-depth research resulted in this well-written novel. As he mentions in the epilogue, this story is not about the Waco siege as he wanted to protect and not exploit the trauma of the survivors, but it does serve as a framework for this novel.
After the Fire is told by a 17-year old survivor as she recovers from her injuries and is questioned and counseled after surviving a raid on the Lord's Legion compound where she was raised. We get to hear both her internal dialog as well as the story she relates to the officer and her counselor. At times, I questioned whether her intellect and insights were rather advanced given her captivity and limited exposure, but it didn't distract from the story. Her maturity made for a character who was engaging for adult readers without losing teen readers. This book will be devoured by both teens and adults.
Her story is told in chapters of "Before" and "After" the fire. The changing time periods flow smoothly and add to the suspense of the story. There are many suspenseful chapters where I had to jump ahead a few paragraphs because I just couldn't get there fast enough - then I would go back a few paragraphs to read more carefully. My impatience, not the fault of the author!
The author does an excellent job of showing the reader how cult leaders indoctrinate their followers without glorifying them. He helped me understand the thinking of the members of the Legion and how the children were programmed. I think it is important to note that this story was in no way offensive to one's religious beliefs as it showed how the "prophet" was in no way an adherent to biblical teachings.
I highly recommend this book. I found myself thinking about the book days after completion and I was inspired to learn more. Kudos to the author.
Thanks to #Sourcebooks and #Netgalley for a copy of the eARC in exchange for an unbiased review.
#AftertheFire #WillHill
Shrubs
by Andy McIndoe
The cover image and title grabbed my attention from the start. I don't know why shrubs never seem to be an exciting part of the garden. This book made me look at them in a whole new way. The introduction had excellent descriptions of zones and the factors affecting them including wind, slopes, and walls. As a long-time gardener, some of this was new information to me. The photography in the book is beautiful and each section is very detailed.
The plant recommendations included many common shrubs, but there were also some unusual choices as well. My favorite shrub is the Philadelphus Belle Etoile and it was actually mentioned in the book. (It is a mock orange with the most delightful odor I have ever experienced.)
A couple of detractors that I noticed were the recommendations of English Ivy and Butterfly Bushes (both invasive plants in my zone), the Solanium Crispum - nightshade had poisonous berries, but no warning was mentioned (a friend of mine lost some chickens to these berries), and occasionally a reference to a plant in a photo with many plants making it hard to determine the one being discussed.
Overall this was an excellent book that I will be purchasing to add to my garden book collection.
I received this ARC ebook from NetGalley and Timber Press and Workman Publishing for an unbiased review.
The Library Book
by Susan Orlean
This is one of the best books I have read in months! Susan Orlean's new book (release date 10/18) about the LA Public Library fire in 1986 is non-fiction that reads like fiction. I was working in a public library at the time of this fire and I never heard of it!
Orlean's love of libraries coupled with her ability to tell a fascinating story make for a compelling read.The facts and figures are incredible. I'm glad my husband is patient, as every few pages I just had to share another tidbit I had just read. Beyond the facts and figures, the writing is excellent. I gave my Kindle highlight feature a workout while reading this. There were just so many lines I didn't want to forget.
The fire is covered in Chapter 2. I wondered as I was reading, how is she going to fill an entire book about this and keep me hooked? Silly me, I should have known better. It is Susan Orlean...of course she will keep me hooked.
One of my favorite book-nerdy features was how she used book titles and call numbers to introduce each chapter. Clever.
This is a must-purchase for public libraries, high-school libraries, and any book groups who enjoy literary non-fiction. It begs discussion!
Thank you #NetGalley and Simon & Schuster for the ARC ebook for my unbiased review.
#LibraryBook #SusanOrlean
Lies
by T.M. Logan
I think Gone Girl has ruined my for psychological thrillers. From the beginning of this book, I doubted the wife's story. (After all, the title is Lies, right?) I had no patience with the naivete of the husband. I knew where the book would be heading so I skimmed and finally skipped ahead to the end for the reveal. Disappointing.
Thanks to #NetGalley and #MacmillanPublishers for an eARC for my unbiased review.
#Lies #NetGalley
The End of Procrastination
by Petr Ludwig
I finished this book two months ago and am just now getting around to writing the review. That tells me something.
The book is very well researched and is organized into four sections: motivation, discipline, outcomes, and objectivity. Each chapter provides a self-assessment and there are many activities designed for reflection and motivation. This is not meant to be read in one sitting. It is meant to be worked. Unfortunately, it did not inspire me to do the work.. Although the author gives many anecdotes along with tips, I didn't relate to it.
To get the most out of this book, I recommend a print copy. A print format lends itself to revisiting key sections and notation. That is just how my brain works.. I am going to generously give it a 4-star rating, because I am accepting the fact that my lack of success and interest is probably my fault, not that of the author.
Thank you to #NetGalley and #St.Martin'sPress for an eARC in return for my unbiased review.
The Whole Town's Talking
by Fannie Flagg
I love Fannie Flagg's books. She is my go-to author when I need a "fluffy" read that is folksy and has characters I can love or despise and laugh at - good naturedly of course..
This book was an absolute treat as it included many characters from most of her earlier works. It was fun to revisit them. I recommend reading her other books before reading this one. Her other books were more developed and had more sub-plots. This was not as well-rounded as her earlier books, but I still enjoyed it.
A few years ago, I heard somewhere that Fannie Flagg had passed away. I was heart-broken. When this title was released, I thought it was a book that had been in process and was finished after her death. I am so relieved that Fannie is alive and well and I look forward to spending time in her world. Sometimes I need a "puppies and sunshine" book and she is the author I depend on to write it. Ms. Flagg, I am awaiting your next one!
Thanks to #NetGalley and the publisher for providing this eARC for an unbiased review.
Outlander
series
by Diana Gabaldon
I began the first three weeks of my retirement by plowing through books 6,7, and 8. As each book in the series is at least 800 pages, this was quite a feat! Thankfully, the weather has been miserable, so I haven't felt too guilty spending time with Jamie and Claire in 1700s Scotland and America.
After years of reading YA books for work, it has been a pleasure to read books for grown ups once again. These books are absorbing, well-researched and well-written, and they provide an escape into a fascinating time and place. Books 2 and 5 were not my favorites (with 5 being one where I skipped to the last third of the book), but the others were page-turners. I am looking forward to book nine, which hopefully will be published in 2018. What to do until then?
The Room on Rue Amélie
by
Let me start by saying do not read this on a plane. Not that it has anything to do with flying, it's just that when you start uncontrollably crying the flight attendants wonder about you.

This was a fascinating story. The characters were very likable and believable, but I felt a bit of the story was lifted right from The Nightingale. The writing is not as rich as that in The Nightingale; in fact it feels a little more young adult in its depth and delivery.

I thought it would be predictable, but it was not. It was an emotional journey and I'm glad I spent time in The Room on Rue Amelie.

I received this as an advanced preview copy from Net Galley.
The Great Alone
by
I absolutely loved The Nightingale so I was excited to receive a preview copy of The Great Alone from Net Galley. I dived right into it and started enjoying the narrative and description of life in Alaska. It was fascinating and beautifully written. Kristin Hannah has a delightful way with words.

Unfortunately something happened 2/3 of the way through the book and it started feeling more like young adult romance fiction. Some of it became predictable and it felt too wrapped up with a bow.

I took a while to write this review because I still found myself debating whether Leni and her mother would have become that close after all they had been through and what happened to Matthew could have been avoided had Cora made different choices. Granted, had Cora made better choices, things would've been entirely different for everyone, but I understand domestic abuse in that era (and even today for that matter) is not exactly easy to prove or to escape, so I am still conflicted. 3.5 stars.
Enigma (FBI Thriller, #21)
by
I received an electronic copy of this book from the publisher through Net Galley for an unbiased review.

This is my first Catherine Coulter book and overall I did enjoy it. It started out with a bang and kept on running. It was a page turner in that respect, but I felt the storylines were choppy and never really meshed until the very last page where the author summed it up in a rush. I prefer to have my multiple storylines tied together a little more through the plot rather than through a rushed explanations the very end.

I didn't realize that this was the 21st book in a series and maybe having read some of the earlier books would've helped me understand the connection with Sherlock and Savich. I felt the relationship with the new FBI agents was rushed and contrived.

For a quick beach read, this book fit the bill.
This book was an advanced reader copy from the publisher through NetGalley for an unbiased review.

This story was written in two different time periods and tied together beautifully. The characters were strong and nuanced and you really wanted the best for them. At one point I felt the orphanage scenes were tropish and over-the-top, but then I learned that it's partially based on a true story. That absolutely floored me and haunted me for days afterwards.

This book reminded me quite a bit of Orphan Train, another historical fiction book that I fell in love with. I highly recommend this read. It was well written and I think it's important to honor the memory of the children who went through these horrors by spending some time in their shoes.

I'll be reading more books by this author. Well done.